Hamad Bin Khalid Ready-Mix Co.WLL
QUALITY CONCRETE DELIVERED ON TIME, EVERY TIME
Hamad Bin Khalid Ready-mix Company, known as HBK Remix, is Qatar's prominent ready mix company and enjoys an excellent reputation in the market built upon product quality and friendly, but efficient service. We have supplied well over 5 million cubic metres of quality concrete so far towards the infrastructure developments of Qatar.
HBK Group of Companies started with the establishment of HBK Contracting Co. W. L. L. way back 1970 in the State of Qatar. HBK Remix was established in 2005 by Sheikh Ali Bin Hamad Al Thani to be a member of the reputed HBK Group of Companies and a certified company for ISO 9001:2015, ISO 14001:2015 and ISO 45001: 2018.
No matter what its line of business, a company's pedigree is the one core value that readily shines through and helps distinguish it from the competition. HBK Contracting is a well-known reputed name in the Qatar construction industry for more than 50 years. HBK Remix was established to support all the major projects that have been carried out by HBK Contracting.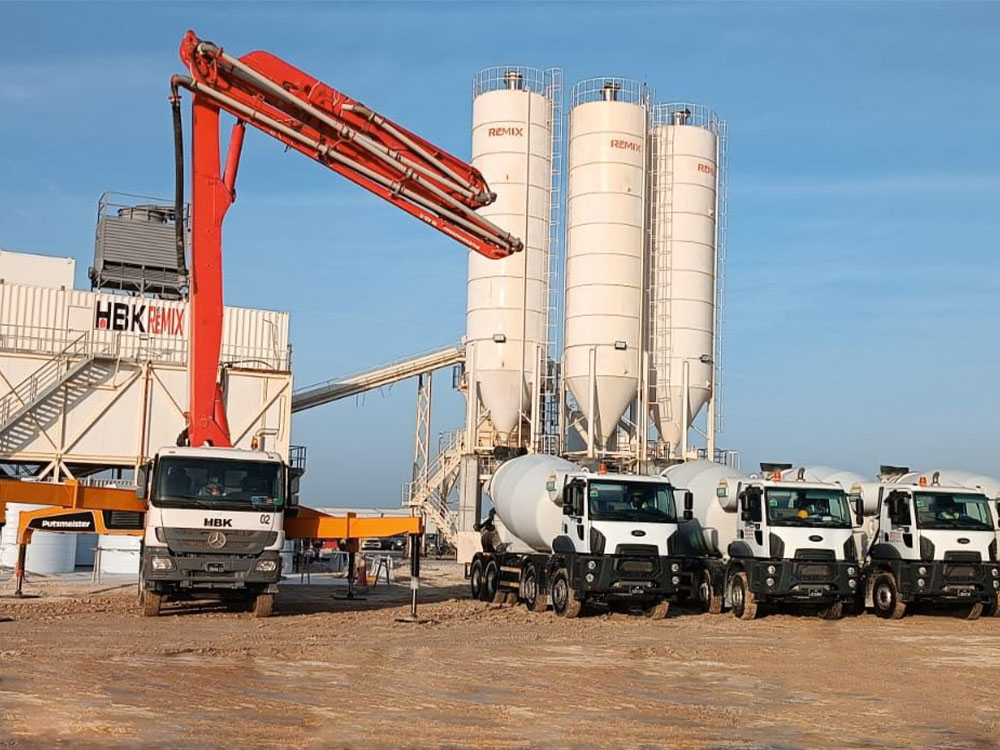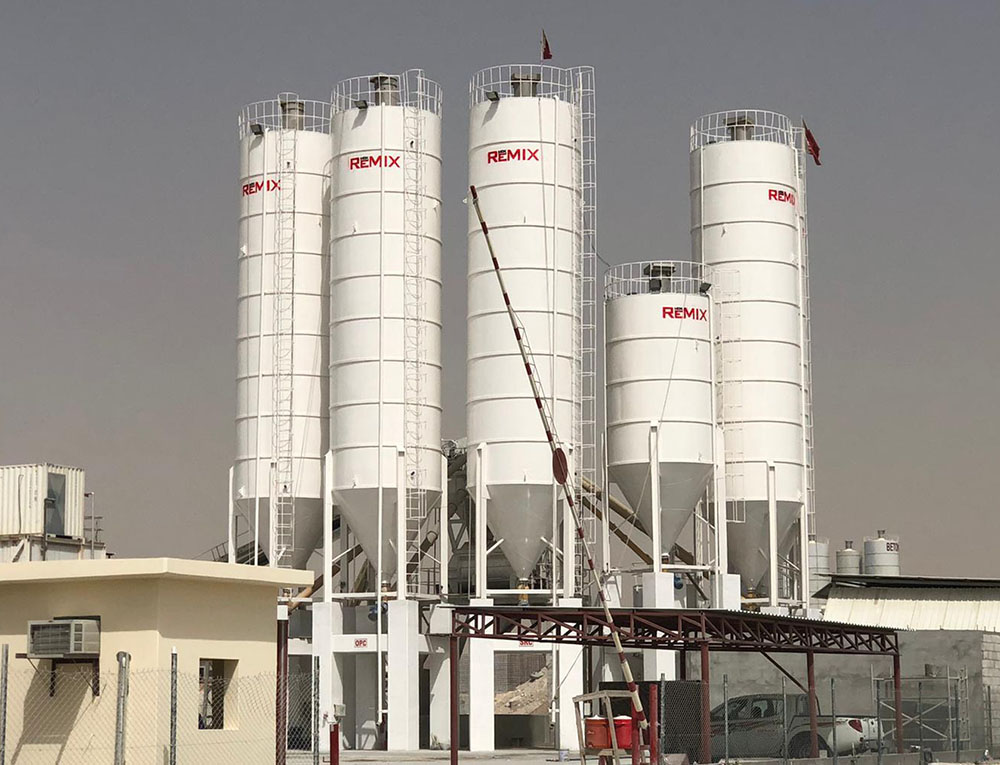 The associations with the major projects have helped to reinforce and sharpen certain traits that the Company has become known and respected for such as setting benchmarks in Best Practices, Quality Assurance and Customer Service or driving up standards in Health, Safety and Environmental Protection, plus a high degree of integrity, transparency and courtesy.
We are equipped with the latest fleet of truck mixers, concrete pumps with longer booms, high pressure stationary pumps, hydraulic concrete distributors, concrete spider pumps, and the expertise to provide the project team with the correct method for the concrete placing solutions. Having worked with Mega Projects give us the confidence to carry out any mass concrete pours over 5000 cu.m in single go.
This is why, whether lofty skyscraper, bridge, pipeline, highway or humble garden path, HBK Remix is always at the leading edge of concrete technology. From design, strength, consistency and durability to consultancy and customer care, every endeavour is the result of advanced research and development coupled with years of experience.